Esta semana, é o VGChartz que patrocina o Top 5 Como Desperdiçar Dinheiro em Acessórios para a Wii:
#1: Espada e Escudo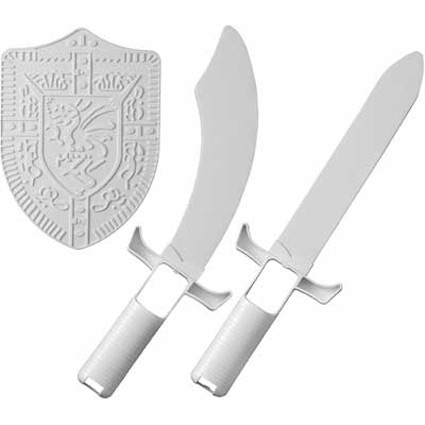 "I could imagine this being cool if you used the sword and shield throughout the entire game, but you don't.  This set can only be useful if I can get plastic representations of the hook-shot, a bow and arrow and potions.  The real kicker: this thing costs nearly fifty U.S. Dollars!"
#2: Bola de Bowling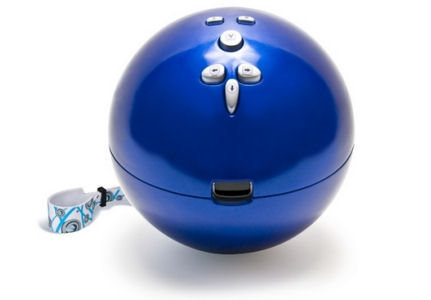 "Nothing says " I have no idea how that huge hole ended up in the wall" like this contraption."
#3: Set de cozinha da Cooking Mama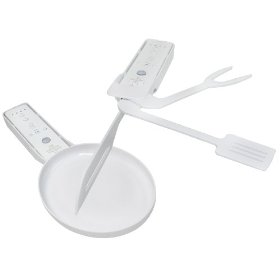 "Cooking mama is a fun game and I like playing it.  This is all despite the hit to my manhood I take whenever I place it into my DS or Wii.  But if I were to even consider slapping one of these onto my Wii-motes I might as well turn in my "man" license. "
#4: Kit Wii Sports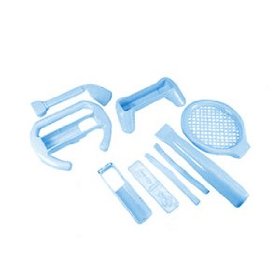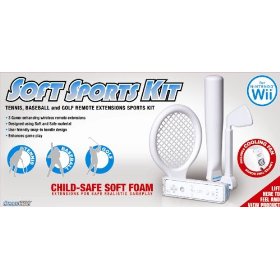 "I love to play sports with a barbie police baton, a flyswatter and a toilet brush!"
#5: Taco de Bilhar
"I wonder what would look dumber than jabbing a thin rod towards my TV set?  Nothing!  Ouch, sorry snooker pro."