Or so they say: ligaram o consumo de xarope de milho a uma série de problemas relacionados com obesidade, entre os quais metabolic syndrome.
"The first study showed that male rats given water sweetened with high-fructose corn syrup in addition to a standard diet of rat chow gained much more weight than male rats that received water sweetened with table sugar, or sucrose, in conjunction with the standard diet."

"The second experiment [...] monitored weight gain, body fat and triglyceride levels in rats with access to high-fructose corn syrup over a period of six months. Compared to animals eating only rat chow, rats on a diet rich in high-fructose corn syrup showed characteristic signs of a dangerous condition known in humans as the metabolic syndrome, including abnormal weight gain, significant increases in circulating triglycerides and augmented fat deposition, especially visceral fat around the belly."
Só por acaso, adivinhem quem é o maior produtor de milho do mundo.
"Did you know corn is America's number one field crop? Corn leads all other crops in value and volume of production."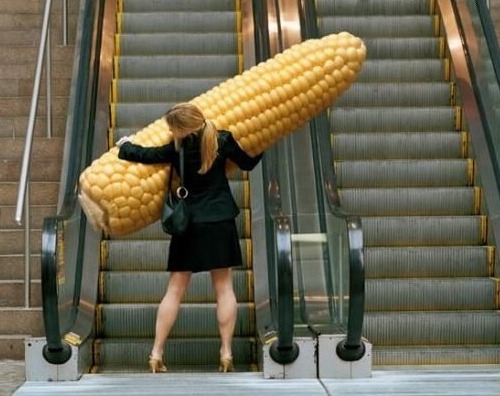 Mas produzir não chega, também é preciso consumir.
"Your bacon and egg breakfast, glass of milk at lunch, or hamburger for supper were all produced with U.S. corn."
"Corn is a major component in many food items like cereals, peanut butter, snack foods and soft drinks."
"U.S. researchers have led the way in finding many uses for corn - like in vitamins and amino acid."
Talvez daqui a alguns anos sempre se confirme se isto tem alguma coisa a ver com mais de 20% da população nos EUA sofrer de metabolic syndrom.